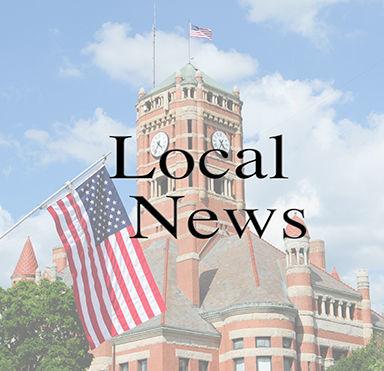 Mental health issues and obesity are becoming bigger problems in Williams County, though it beat the national and state averages in other areas.
This was revealed Monday afternoon when Emily Golias of the Hospital Council of Northwest Ohio presented the findings of the 2019 Williams County Health Status Assessment.
The assessment was conducted through online and mailing campaigns for adults in the county while surveys were administered to youth in classrooms at randomly selected schools and grades six through 12.
The findings were separated into several different categories including health care access, adult health, youth health and social conditions.
MENTAL HEALTH
For adults and youth, mental health issues are becoming more and more common.
"Mental health is not a problem that is unique to Williams County, but it is something we want to continue to prioritize and something we do want to keep an eye on," Golias said.
In the county, 30 percent of adults rated their mental health as not good on four or more days in the past 30 days. This is doubled from 2013 and is up from 23 percent in 2016.
"Clearly, you can see that there's some work to be done and you are higher than Ohio and the U.S.," Golias said.
The state and national numbers are 24 percent and 23 percent, respectively.
Golias said the Centers for Disease Control's threshold for depression is feeling sad or hopeless for two or more weeks in the past year. In Williams County, 13 percent meet this criteria, up from 8 percent and 9 percent in 2013 and 2016.
In addition, 5 percent seriously considered attempting suicide in the past year, while 1 percent actually did attempt suicide.
The main reason adults were feeling anxiety, stress or depression varied and included: job stress (38 percent), financial stress (34 percent) and death of a close family member or friend (22 percent).
Tied in third place was current news and politics, which came in at 22 percent.
"That's kind of a new one we're seeing increase lately," Golias said. "Five years ago we didn't really see news or politics causing stress or depression, but we're seeing that number go up ... It's definitely something to be noted."
For youth, the numbers are higher with 30 percent reporting feeling so sad or hopeless almost every day for two weeks or more in a row that they stopped doing some usual activities.
Meanwhile, 16 percent have seriously considered suicide while 8 percent attempted suicide and 4 percent made more than one attempt in the past year.
"As far as youth populations that we've worked in across the state, these are some of the highest I've seen," Golias said. "Again, it's not an issue that is unique to Williams County, this is an issue that is happening everywhere. But, this is higher than usual."
While it may be higher than she's seen, they're about even with national statistics.
National statistics only count high school students, among whom 32 percent reported being depressed. For Williams County high schoolers, the number is also 32 percent. Those who considered attempting suicide nationally totaled 17 percent, or 16 percent countywide, while 7 percent attempted suicide both nationally and in the county.
It's also something that has been on the rise over the years, both nationally and in the county, Golias said.
The main stressors for youth were academic success, reported in 44 percent of youth; fighting with friends, reported in 39 percent; and self-image and death of a close family member or friend, both reported in 35 percent.
Other high stressors include sports, stress or fighting at home, peer pressure, being bullied and issues with dating or a breakup.
The good news is 48 percent of respondents would seek help but 36 percent said they wouldn't because they can handle it themselves.
"But, 26 percent said they were worried what others might think, so we're getting at that stigma a little bit with almost a quarter of youth being worried what others might think if they were to seek help," Golias said.
Other reasons include lack of time, not knowing where to go, problems with payment, lack of support from family and transportation issues.
However, 6 percent were currently in treatment.
OBESITY
Williams County's adults are getting more obese.
Based on the Body Mass Index (BMI), 31 percent of the county's adults were overweight. This is actually trending down over the years, as 38 percent of adults were overweight in 2013. This is one area where the county is doing better than the state and national averages, which are 34 percent and 35 percent respectively.
However, the rate of obesity (including people who are severely or morbidly obese) has increased to 42 percent from 30 percent in 2013. This is higher than the state and national populations, which are at 34 percent and 32 percent respectively.
"What's funny about that is typically in the past when we've done these assessments, you'll see that overweight number tend to be the higher number," Golias said. "Now, we're seeing that paradigm shift where those who are obese are higher than those who are overweight."
Around 8 percent of county adults are morbidly obese, which Golias said means people are so obese it affects their mortality.
Looking at contributing factors to weight — diet and exercise — the assessment finds that 73 percent of adults ate one to two servings of fruits and vegetables per day while 13 percent ate none. The data shows 13 percent of adults ate three to four servings a day and only 1 percent age five or more.
Around 57 percent of adults had some sort of physical activity for at least 30 minutes on three or more days per week, though 27 percent did not have any physical activity.
Fewer people in the county are also rating their general health as excellent or very good, 47 percent in 2019 compared to 56 percent in 2013. For the state, the number is 49 percent while it's 51 percent nationally.
"You are very close to Ohio and the U.S., but it's not a direction we want to go in," Golias said.
For youth, those numbers are much smaller, with 14 percent of youth classified as obese by BMI and 14 percent also classified as overweight.
These rates have also stayed relatively the same with some minor fluctuations in the last 10 years.
National statistics (which only count high school students), show 15 percent of youth are obese while only 13 percent of Williams County youth in that age group are. Fourteen percent of county high school students are overweight while 16 percent of high school students across the country are overweight.
The state has been unable to collect youth data for several years, so no comparable data is available, Golias said.
In order to lose or keep from gaining weight, 51 percent of youth exercised, 44 percent drank more water and 35 percent ate less food, fewer calories or foods lower in fat.
"As far as the top three are concerned, people are doing the right thing, at least," Golias said. "However, you will see on the opposite of the spectrum they are still engaging in less healthy activities to try to lose weight."
These included 20 percent of youth who skipped meals, 6 percent who went without eating for 24 hours or more, 2 percent who took diet pills without a doctor's advice and 1 percent who smoke cigarettes or e-cigarettes.
"Those are the kinds of health behaviors we really want to steer kids away from," Golias said.
When it comes to fruit and vegetables, 89 percent had between one and four servings of fruit in a day while 83 percent had one to four servings of vegetables.
"That is pretty typical for what we see in our youth populations," Golias said.
In the last week, 79 percent of youth had at least an hour of physical activity on three or more days in the past week. Only 10 percent did not have 60 minutes of physical activity on any day in the past week.